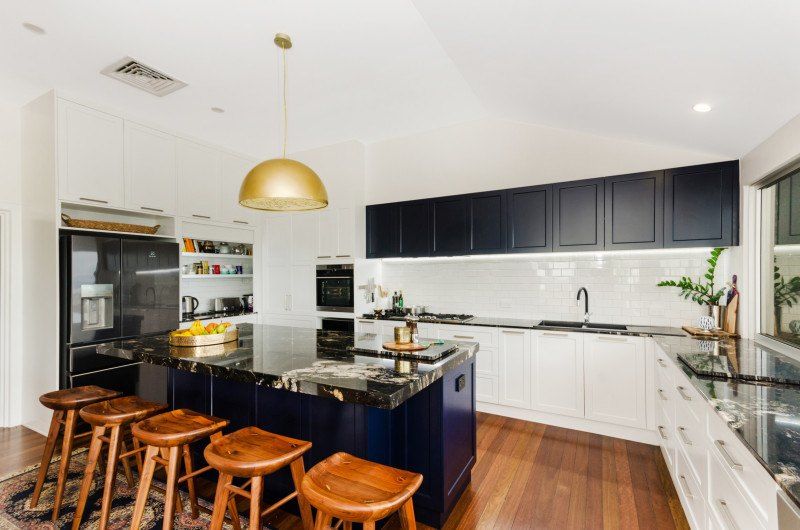 Congratulations To The Entire Bill & Ben Team – Winners of 3 Major Awards at North Qld HIA Presentations at The Ville…
A wonderful night delivered the team three major awards, including Kitchen of the Year, New Kitchen Over $50k & Renovated Kitchen over $25k. Let's have a look!
Description: Perched delightfully on the side of Castle Hill, this Queenslander-style home renovation has delivered the spark of elegance and luxury to deliver this family into its next generation.
The departure of the comfortable but tired kitchen – and arrival of the chic, luxe new replacement has lifted the energy and liveability of this delightful home.
This deceptively large kitchen produces the stylishly potent combination of ergonomically sound work zones with voluminous storage and powerfully functional productivity while you and your family enjoy the elevating views.
The meticulous workmanship in every aspect of the build supports the luxury-enhancing choices for each and every component. This now stunning upgrade has become the heart of this fully renovated home – to the absolute joy of the family.
See our next post for Award Winning New Kitchen Over $50k 2019.